
Experienced Criminal Defense
Choose a criminal lawyer with significant experience representing clients charged with crimes. David Black and his team have years of experience successfully defending clients in criminal cases, and we are ready to help you.

Top Rated Criminal Defense Team
We received a perfect 10 score on AVVO (attorney rating site), the highest possible peer rating in Martindale-Hubbell, and an A+ grade with the Better Business Bureau. These are just a few of our achievements.

Client-Focused
Being accused of a crime is simply that – an accusation. You are still a person with a family and a life you are trying to hold together. We limit the size of our client list to ensure that you get the attention you deserve.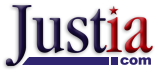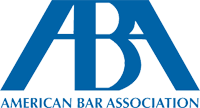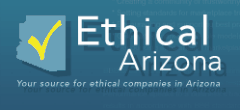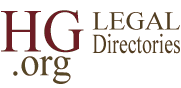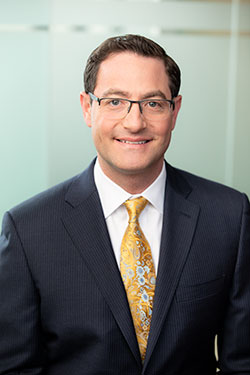 Phoenix Criminal Defense Lawyer
If you are facing a criminal charge in the greater Phoenix area, whether it's a misdemeanor or a serious felony, you need an experienced criminal defense attorney at your side. At the Law Offices of David A. Black, we represent clients charged with a wide range of offenses, including DUI, drug crimes, domestic violence, assault, aggravated assault, homicide, and others. We have successfully represented attorneys, teachers, doctors, law enforcement personnel, professional athletes, and more. No one is beyond getting caught up in the criminal justice system. Let us help you untangle the knots. Call today.
"Every day I go in and fight for each and every one of my clients like they were my only client."
This is the philosophy that guides me and everyone on the legal team at the Law Offices of David A. Black.

WHAT OUR CLIENTS SAY:

David Black is hands down the best representative I know in AZ. I couldn't have had all 4 of my cases dismissed if it wasn't for him. He's a true professional in the courtroom. He also went over my case meticulously to ensure that he would prepare the best defense possible.
David worked quickly on my case, did exactly what he said he would do and when there were "red tape" issues in the D.A.'s office he took care of those quickly. David was always available when I called or got back to me as soon as possible. I felt like he really cared about me and my future. He was able to negotiate a very fair and satisfactory probationary period for me. I would recommend him to anyone without reservation.
After being arrested for suspicion of a DUI I was devastated. So much was on the line with my career in limbo. A friend referred me to David. I was facing extreme odds but David was meticulous in his approach to the case. He looked at every possible angle, ultimately picking apart the prosecutors case against me. When it came time for trial we ended up with the result I desired. I would highly recommend Mr. Black to anyone I know. Very satisfied with the end result. Thanks again David!
I am so pleased that David A. Black was able to help us. Not only did he help my brother from a burglary charge but he helped my husband and daughter (victims) of a DUI hit and ran. We are grateful for the level of response and detail he provided. He is absolutely the most communicative lawyer I have ever encountered, we were always able to reach him one way or another. He did a wonderful job, and I would highly recommend him!! Thank you David.
I can't say enough about David Black. I am a retired state trooper/ detective of 24 yrs and never thought I would have to use a criminal defense attorney on an unfortunate misunderstanding leaving me to have no other choice than seek his council. After meeting David, I was relieved, re-assured and very impressed. I along with friends who are attorneys and judges from the east coast researched for the most qualified defense attorney before we all concluded that retaining David Black was the right choice. Although he is very professional he has a very " common touch " which a lot of attorneys' lack. It's very important to retain someone like David who is current with social media, current with national case law and above all has a good reputation and relationship with the courts, prosecutors and judges. Highly recommend this law firm.
REQUEST A FREE CONSULTATION
Fill out the form below to receive a free and confidential initial consultation.