William H. Wynn
Criminal Attorney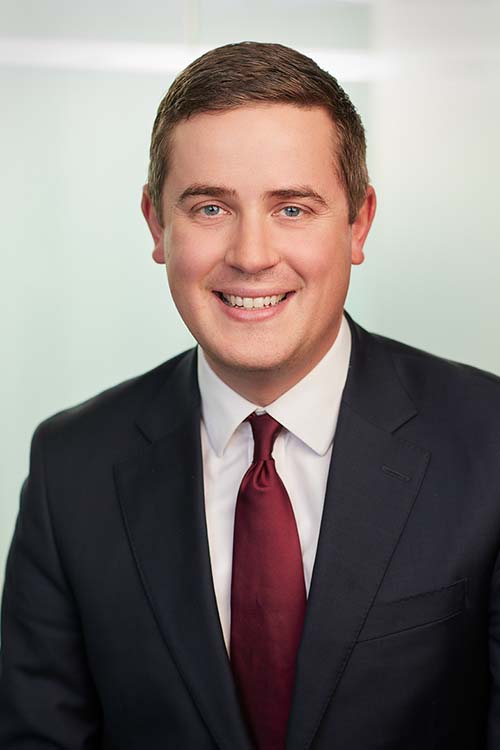 CONTACTS
Tel: 480-280-8028
william@dbphoenixcriminallawyer.com
Areas of Practice
Criminal Litigation
Criminal Defense (Felony and Misdemeanor Cases)
DUI Defense
Civil Litigation
Plaintiff Personal Injury
Education
Arizona State University – Sandra Day O'Connor School of Law—Juris Doctor 2013
University of Illinois, Urbana-Champaign—B.S., Political Science 2010
Professional Licenses
Arizona 2013
Professional Involvement
Judge Pro Tempore, Superior Court of Maricopa County
Arizona State Bar Association, Criminal Justice Section
Awards and Achievements
Super Lawyer®, Rising Star, 2020-2023
Best Lawyers®, Ones to Watch, 2021
Phoenix Criminal Attorney
William H. Wynn focuses his practice on both criminal defense and civil litigation matters. Experienced in both felony and misdemeanor cases, he is dedicated to providing his clients with not only the best possible representation, but also the information required to make sense of the oftentimes confusing criminal justice system.
During law school, William worked as an intern at the Maricopa County Attorney's Office. His time there taught him the intricacies of the criminal justice system and also gave him insight into how prosecution in Maricopa County operates. He is able to use this experience as a tool in negotiating a dismissal, reduction in charges, and at trial.
Prior to joining the Law Offices of David A. Black, William worked for private law firms. This gave him an understanding of how the legal system works, and the experience of using that knowledge to his clients' advantage.
At the Law Offices of David A. Black, William handles all types of criminal matters – from misdemeanors to serious felony charges. He is an experienced trial attorney who is willing and able to fight for the best possible outcome for his clients.
Outside of the office, William spends his time enjoying the outdoors, playing the piano, and spending time with his family.