Our commitment and dedication to our clients is unmatched.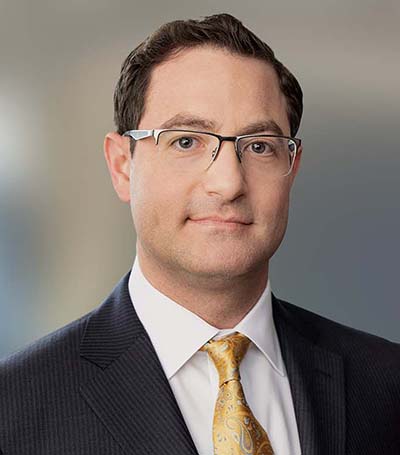 Why Choose Former Prosecutor David A. Black as your Criminal Defense Attorney?
The truth is that anyone who has passed the Bar and is admitted into practice can defend you against a criminal charge. But those qualifications alone mean very little when it comes to protecting your future, your livelihood, and your entire way of life. This is no time to settle for anything but the very best.
Experience
Experience is one of the key ingredients for a successful defense. You do not simply graduate from law school, take on a client charged with a criminal offense, and have the wherewithal to provide that client with an excellent defense. That ability comes with time. In Mr. Black's case, his time spent as a prosecutor in Maricopa County, as well as working in a large criminal defense firm and in his own practice, allowed him to hone his skills to the point where he has gained a reputation among his clients and his peers as a skilled criminal attorney.
Principles
At the Law Offices of David A. Black, the client comes first. Mr. Black is a straight shooter who will always present an accurate and honest appraisal of your case. You will be kept informed every step of the way. And you will be the recipient of Mr. Black's unwavering commitment to do whatever is within his power to assist in your case and provide you with the best possible results. At the core of this commitment is our adherence to the principle that every client is innocent until proven guilty beyond a reasonable doubt.
Compassion
At our firm, you will always be treated with dignity and respect. We understand what you are going through, and how facing a criminal charge can affect your life and that of your family. We are here to help.
Where do I begin my legal case?
Our clients come to us with a myriad of legal problems, covering a wide spectrum of criminal charges. Often, the mere existence of a charge takes its toll on our clients and on their friends and family members. We know that you want to try to get through this ordeal and get your life back on track as quickly and as painlessly as possible. It is therefore with your well-being in mind that we conduct a thorough investigation and determine what we believe to be the best course of action in your case. We then present you with a cogent defense strategy, which includes a review of the likelihood of a dismissal, a reduction in charges, or, where necessary, the possible outcomes if we proceed to trial with the aim of obtaining a verdict of not guilty.
Given the severity of the penalties which you face if you are convicted, the question is not whether you can afford to hire an experienced and reputable attorney – rather, the question is whether you can afford not to do so. Retaining the services of a top criminal defense lawyer represents your best chance of obtaining a positive outcome in your case.
Every one of our clients receives the personalized attention he or she deserves. And we never waver from our standard of excellence and hard work. With your freedom on the line, don't settle for anything less. Our ability to analyze your criminal case from both angles – that of the prosecution and that of the defense – is one of the things makes us unique. We never lose sight of the evidence when negotiating on your behalf, advising you of your rights, and, if necessary, taking your case to trial.