Phoenix Criminal Appeals Lawyer
If you have been convicted of a crime, or if you are or shortly will be going to trial, you should be aware that your case does not end the moment a guilty verdict is delivered. You have the right to file an appeal to a higher court.  If sufficient errors are found in your case, the verdict against you can be overturned, and result in a new trial, giving you a second chance to challenge the evidence against you, or in an outright dismissal of your case.
A successful appeal involves much more than being able to write a convincing argument to persuade the court that your case has merit.  In the first instance, it requires an attorney who can spot deficiencies in the trial, and any violation of your rights. In addition, your lawyer must adhere to the technical requirements of an appeal, including the time within which the appeal must be filed.  As a seasoned trial lawyer and former prosecutor, David Black is well-suited to determine if issues exist that might entitle you to a reversal in your case, and to handle all technical aspects of the appeal properly.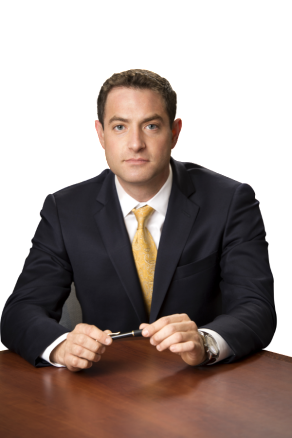 Finding a Basis for your Appeal
Some of the issues that are often raised on appeal relate to:
Violations of your rights. There are very specific laws in place to ensure that anyone accused of a crime is treated fairly. Your attorney can look at the circumstances of your arrest and whether or not the prosecution and defense acted appropriately during your trial. If your rights were violated, it can affect the admission of certain evidence or even call into question the validity of the charges you faced at trial. For example, if the court improperly allowed evidence in the trial which should have been excluded, this error could provide the basis for a reversal of your conviction.  Errors can also involve a court's refusal to allow you to present certain evidence on your own behalf; improperly charging the jury regarding the law; and numerous other issues on the trial level.
New evidence. You deserve to have all of the facts in your favor to be considered during your trial. If new evidence is discovered that was not previously available, a criminal appeals attorney can help you get another chance to explain your case in court.
Unfair sentencing. If your punishment does not fit the crime committed, you may be entitled to a reexamination of your sentence. Your legal team can argue that the terms are outside of the normal expectations for cases involving similar circumstances and ask for a lighter sentence.
Our legal system has certain rules and regulations in place to protect the rights of every citizen. Violations of rules could lead to a reversal of your conviction, but only if they are properly raised on appeal.
Phoenix Criminal Appeals Defense Lawyer
Fighting criminal charges can be an expensive prospect, particularly following a conviction, but this shouldn't stop you from considering an experienced attorney to handle your appeal. We are committed to fair pricing and working out a method of payment that is reasonable and feasible.
If you have been convicted of a crime, and would like to discuss the filing of an appeal, contact the Law Offices of David A. Black.  But remember that the clock is ticking, so call us today at (480) 280-8028 for a free consultation.
For a free consultation, call our office at (480) 280-8028.